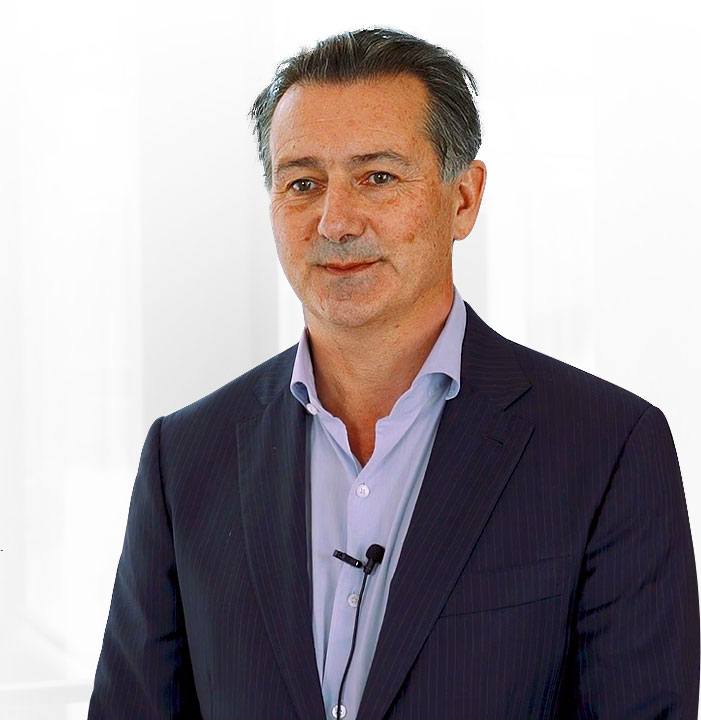 Dr Mark Clatworthy
Orthopaedic Knee Surgeon
Mark is an orthopaedic knee specialist who has been practicing in Auckland for twelve years. He practices at Ascot and Middlemore Hospital with satellite clinics on the North Shore and in West Auckland.
During this time he has treated over 25,000 patients with knee problems. Mark trained initially in New Zealand then worked under leading knee surgeons in the US, Canada, the UK and Australia.
Mark is continually striving to improve patient care and surgical techniques for his patients' knee problems. He does this by being actively involved in clinical research and has published many research articles, reviews and book chapters which he continues to present all over the world. He has been involved in pioneering computer guided knee surgery and is developing arthroscopic and knee replacements techniques which he teaches globally. He is a member of four societies comprising the world's leading knee surgeons who meet to pioneer and progress knee surgery.
Mark is married to Angela and has two sons and a daughter.
Education
Primary:


Kings Prep School 1970,1974-1977
Knox Grammar 1971-1973


Secondary:


Kings College 1978 - 1982


Tertiary:


Otago University 1983 –1988


Residency

:
Royal Australasian College of Surgeons 1993 - 1996
Current Appointments
Consultant Orthopaedic Surgeon - 1999 onwards
Middlemore Hospital
Ascot & Mercy Hospital
Columba at Ascot
Orthopaedic Training
Fellowships
January 1997:

Knee Reconstructive & Arthroplasty Fellowship Mr R.J Bartlett, Melbourne Australia


August 1997:

Orthopaedic and Sports Medicine Fellowship Fowler Kennedy Sports Medicine Clinic University of Western Ontario, London, Canada


February 1998:

Orthopaedic & Sports Medicine Research Fellowship Dr Freddie Fu, University of Pittsburgh, Pittsburgh, USA


August 1998:

Adult Reconstructive Fellowship, Brigham & Women's Hospital, Boston USA


January 1999:

Adult Reconstructive Fellowship Dr Allan Gross, Mt Sinai, Toronto Canada
---
Residency
New Zealand Orthopaedic Association Training Scheme: 1993 - 1996:
1996: North Shore Hospital, Auckland
Middlemore Hospital, Auckland

1995: Middlemore Hospital, Auckland
Auckland Hospital

1994: Wellington Hospital
Hutt Hospital, Wellington

1993 Wellington Public Hospital
Hospital for Sick Chidren Toronto
Mt Sinai Hospital Toronto
---
Basic Training
1992 Auckland Hospital
1991 Middlemore Hospital
1990 Newmarket Hospital UK - Mr DJ Dandy, Mr CR Constant
1989 Middlemore Hospital
1988 Hughston Orthopaedic Clinic, Columbus GA, USA
Publications
Amendola A, Menon M, Clatworthy M, Fowler P J. The effect of fixation technique on graft position in anterior cruciate ligament reconstruction. Iowa Orthop J 2003; (23): 29-35

Amendola A, Fowler P J, Litchfield R, Kirkley S, Clatworthy M. Opening wedge high tibial osteotomy using a novel technique: early results and complications. J Knee Surg 2004; (17): 164-169

Bartlett R J, Clatworthy M G, Nguyen T N. Graft selection in reconstruction of the anterior cruciate ligament. J Bone Joint Surg Br 2001; (83): 625-634

Bettin D, Bohm H, Clatworthy M, Zurakowski D, Link T M. Regeneration of the donor side after autogenous fibula transplantation in 53 patients: evaluation by dual x-ray absorptiometry. Acta Orthop Scand 2003; (74): 332-336

Clatworthy M, Amendola A. The anterior cruciate ligament and arthritis. Clin Sports Med 1999; (18): 173-98, vii

Clatworthy M G, Clark D I, Gray D H, Hardy A E. Reamed versus unreamed femoral nails. A randomised, prospective trial. J Bone Joint Surg Br 1998; (80): 485-489

Clatworthy M G, Annear P, Bulow J U, Bartlett R J. Tunnel widening in anterior cruciate ligament reconstruction: a prospective evaluation of hamstring and patella tendon grafts. Knee Surg Sports Traumatol Arthrosc 1999; (7): 138-145

Clatworthy M G, Gross A E. The allograft prosthetic composite: when and how. Orthopedics 2001; (24): 897-898

Clatworthy M G, Ballance J, Brick G W, Chandler H P, Gross A E. The use of structural allograft for uncontained defects in revision total knee arthroplasty. A minimum five-year review. J Bone Joint Surg Am 2001; (83-A): 404-411

Janousek A T, Jones D G, Clatworthy M, Higgins L D, Fu F H. Posterior cruciate ligament injuries of the knee joint. Sports Med 1999; (28): 429-441

Lyall H A, Cohen B, Clatworthy M, Constant C R. Results of the Souter-Strathclyde total elbow arthroplasty in patients with rheumatoid arthritis. A preliminary report. J Arthroplasty 1994; (9): 279-284

Shaw A D, DiBartolo G, Clatworthy M. Daystay hamstring ACL reconstruction performed under regional anaesthesia. Knee 2005; (12): 271-273

Maddison R, Prapavessis H, Clatworthy M:Modeling and rehabilitation following anterior cruciate ligament reconstruction. Ann Behav Med. 2006 Feb;31(1):89-98

Munro JT, Pandit S, Walker CG, Clatworthy M, Pitto RP Loss of tibial bone density in patients with rotating- or fixed-platform TKA Clin Orthop Relat Res 2010 Mar;468(3):775-81
---
Book Chapters
M.G Clatworthy, S Magnes, A Amendola Overuse injuries of the lower limb AAOS Sports Medicine Update 1999

Higgins,L , Clatworthy M, Jones, D, Fu F: Complications and pitfalls in the reconstruction of cruciate ligaments. Knee Surgery: Complications, Pitfalls and Salvage Spinger Verlag, M Malek 2000

M G Clatworthy Arthritis in the ACL deficient knee M Bonin Springer Verlarg. 2002

M.G Clatworthy, Gross A.E: Management of Bony Defects in Revision TKR, The Adult Knee Lippincott Williams & Wilkins 2002

M.G Clatworthy: Hamstring tendon ACL reconstruction results in an unacceptable degree of tunnel widening, Sports Injuries to the Knee: Controversies in Orthopaedic Surgery. Oxford University Press
Ongoing Research
Tunnel widening in ACL reconstruction: A sheep model
Relationship of tibial slope on outcome in ACL reconstruction
Ligament balancing in TKA using CAS
Prospective study of MACI
The role of the anterior-medial opening wedge osteotomy in PCL deficient knees with medial compartment osteoarthritis
A randomised prospective trial of mobile vs fixed bearing TKJR
A randomized prospective trail of a cruciate retaining mobile bearing vs cruciate sacrificing high flex TKJR
A randomized prospective study of conventional vs minimally invasive TKJR
Microfracture for treatment of full thickness articular cartilage defects
CAS Evaluation of Femoral rotation in TKA
CAS Evaluation of Distal Femoral Resection in TKA
Prizes
Howmedica Prize for best registrar paper at NZOA - 1995
Richards Prize for best paper at Registrar's research day - 1995
Kanga/Kiwi Cup for best paper at combined NZOA/AOA - 1996
Richards prize for best registrar NZOA paper - 1996
Anzac Travelling Fellow Australia - 1996
AANA Resident / Fellow Research Essay award - 1999
APOA Travelling Fellow to Europe - 2002
Kanga/Kiwi Cup for best paper at combined NZOA/AOA - 2006
Grants
Ferguson grant for "Gene Therapy at the tendon bone tunnel interface"
Smith & Nephew Grant for "A sheep model for tunnel widening in ACL reconstruction"
Memberships
ACL Study Group – Executive Committee. Program Committee Chair
ISAKOS - Deputy Chairman Arthroscopy Committee 2007 - 2009
Chairman Arthroscopy Committee 2009 - 2011
Herodicus Society
Magellan Society
New Zealand Knee Society
International Cartilage Repair Society (ICRS)
American Academy of Orthopaedic Surgeons (AAOS)
Invited Speaker
Brazilian Knee Society 2001
De Puy Winter Meeting 2001
Richards Winter Meeting 2002
French Arthroscopic Society 2002
De Puy Champion Surgeon 2005 - 2010
Australian Orthopaedic Association 2006
Dr Mark Clatworthy
Level 1, 90 Greenlane Road East
Remuera, Auckland 1051

Tel:

Millennium Institute of Sports and Health
17 Antares Place
North Shore City 0632

Tel: