The brace is used to limit your motion and provide support to the knee after surgery.
Your leg has been fitted with a brace at the time of your surgery to support and protect the leg while it heals.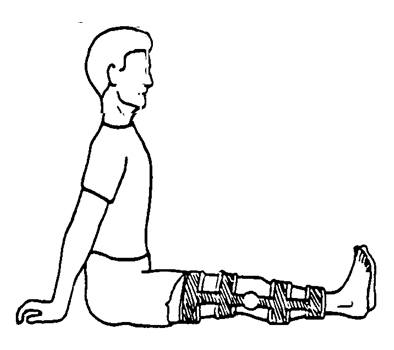 How to apply the brace:
Apply the brace over the bare leg and cyrocuff, not over clothing. To apply the brace follow these steps:
Sit or lie down to apply the brace. Open the brace and lie it flat. Position it under your leg so that the padded hinges are centred at the sides of your kneecap.
Wrap the sleeves around your leg starting with the bottom sleeve
Wrap the black Velcro straps around the leg starting with at the bottom of the brace near the calf and work up the leg.
Using the Brace:
The brace may slide down your leg during normal use. When this occurs simply reapply the brace for a proper fit. You may have to adjust the brace several times throughout the day.
The brace can be adjusted to control the motion of your knee. The motion you have after your surgery will be dependant on the operation you undergo. Instructions on your motion regime will be given to you after your surgery
Only your doctor or physiotherapist can decide when you no longer require your brace.
If you have any questions please ask your doctor, physiotherapists or orthotist.